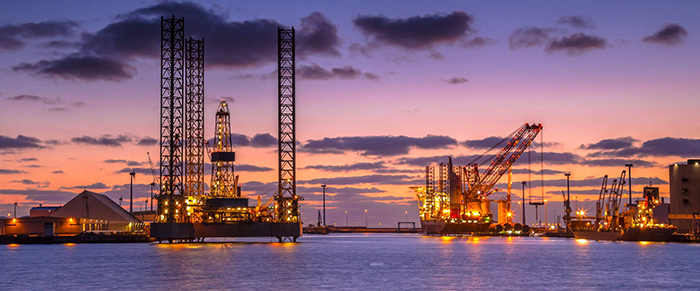 Spectrum offers various equipments and services for the global upstream and downstream oil and gas markets. Spectrum supplies, fabricates, installs and commissions process plant, process equipment and specialist internals for Offshore and Onshore applications.
Our aftermarket services aims at helping our customers extend the life of their equipment and enhance the productivity of their operations. Spectrum consists of a dedicated team of Mechanical, E&I Engineers and Designers having extensive experience working with the latest technology design software and systems enabling us to provide innovative turnkey solutions to our Clients.
Our specialization for the upstream and downstream operation lies in the manufacture, maintenance and upgradation of Oil field equipments used for both Exploration & Production.
Spectrum Oil & Gas Division is comprised of three business units:
1. Drilling
2. Production Equipments
3. Offshore Support.